Some changes I wanted to make to the campaign. Just a few!
- The Port City of
Beau'Navire
has been renamed to
Son Tanusia
-
Donovan
has gotten a slight hairstyle makeover!
Before
------>
After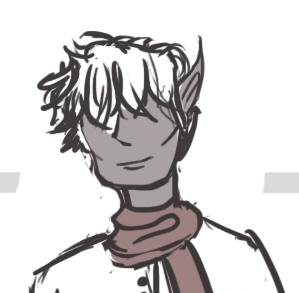 - Slight change to this post. This is what it now says.
Dungeon Master Orange wrote:

Vasani Shepard wrote: With a bemused look, she puts the odd hunks of foam on her hands and stares at them a bit. Not sure what to think of these... She tests one out at punches at Donovan's arm. [/b]

Donovan smiles quietly and giggles at Vasani's blow. Brandis turns, and shouts to Donovan, "Oh, oh god Donovan! Look at what she has done to your arm! The pain, it is too much!"

Donovan looks down at his arm.

"

Oh no.

"

Man, just look at these two.